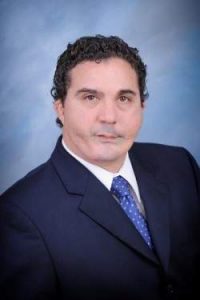 A graduate of University Autonomy of Guadalajara in 2002, Dr. Rivera went on to complete the Fifth Pathway Program at the New York Medical College, New York. After completing an internship in internal medicine at Hospital De La Concepcion, Ponce School of Medicine, he did a residency in Physical Medicine & Rehabilitation at the Brody School of Medicine at East Carolina University, Greenville, North Carolina. Upon successful completion of the residency, Dr. Rivera excelled in an interventional spine and pain management fellowship at The Kahan Center for Pain Management where he trained with Dr. Brian S. Kahan, one of the top interventional pain doctors.
Dr. Rivera has devoted much time to his profession. His goal is to help those in obtaining relief and regaining a fulfilling lifestyle. Dr. Rivera's special area of interest is to establish a comprehensive approach in the treatment of patients suffering from neuro-musculoskeletal pain and spine conditions. This treatment may involve the use of many modalities including physical therapy, neuro-musculoskeletal, intra-articular injections, regenerative medicine and X-ray guided spinal injections.
In his spare time, Dr. Rivera can be found with his wife and two boys on soccer fields, hiking, gardening, cooking, and water sports. He is fluent in English and Spanish.